Book your port & airport transfer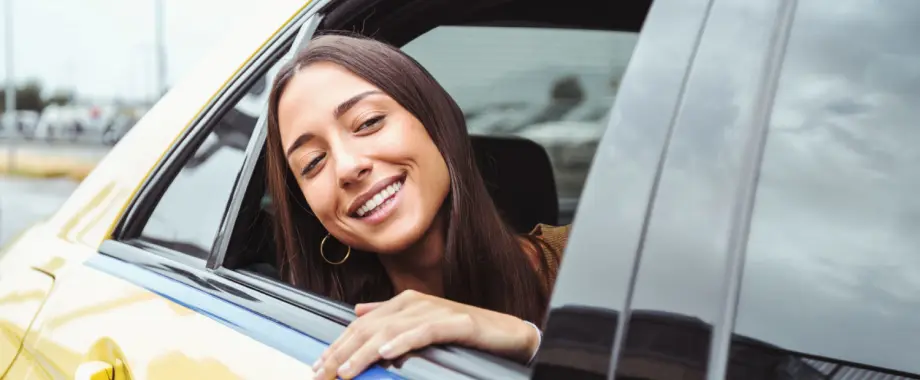 Book your ride to and from the airport, port or any destination in just a few steps!
How it works
1. Book your transfer
Reserve and pay for your ride using the form at the top of this page. You will get your driver's details and instructions a few days before the transfer.
2. Meet your driver
Your driver will be waiting for you at the arranged meeting point, at the right time. Even if your arrival is delayed.
3. Enjoy your ride
The driver will escort you to the car, help you with luggage and offer tips about your stay. You can relax and enjoy the ride in our comfortable, air-conditioned car.
EVERYTHING YOU NEED FOR AN UNFORGETTABLE TRIP!
Better airport and port transfers
Let a friendly, English-speaking driver meet you at the arrival gate and introduce you to the destination.
Rides inside and outside of the city
Planning to visit a place for from your hotel? We''ll drive you there and back in the most comfortable way possible.
Private sightseeing rides
Visit main landmarks in a private car, with your hand-picked local driver. Choose the stops, visit the attractions and don't waste and time waiting.
Founded in 2015 in Athens, Greece, Welcome goes above and beyond the commoditized transfer service as the first company to deliver a holistic, in-destination travel experience. From the moment a traveler arrives in a new destination, until they return home, Welcome accommodates all their travel needs (transfers, travel products, things to do, information) as the easiest, friendliest and most personalized solution.
Benefits
Trained drivers: Hand picked & trained drivers
Low prices: Same price as a regular taxi from the line
Arrival monitoring: Drivers are always on time
Quality support 24/7: email & phone support
1,000,000+ happy travelers every year
97+ destinations worldwide
1. Private
You will be picked up by a personal driver at a convenient place and time!
2. Comfortable
Enjoy your trip in a nice air-conditioned vehicle with Wi-Fi!
3. Professional
We hand-pick the best, friendliest and most knowledgeable drivers in the city!
4. Reliable
4.9/5 on Tripadvisor
4.9/5 on Trustpilot
4.93/5 on Reviews.io
4.9/5 on Google
TRAVEL SAFELY WITH OUR TRANSFER SOLUTION
20 minute gap between transfers
Following each ride, our drivers have at least 20 minutes to thoroughly clean the surfaces of the car and ventilate the cabin.
Regular Car Sanitisation
Our drivers thoroughly sanitise and disinfect cars according to Welcome Safety Protocol
Contactless ride
When you book, you can request to have zero contact with the driver during the transfer with just one click. In this case, the driver won't help you with your luggage or shake hands.
Sanitiser in every car
We provide hand sanitisers and hand wipes for all our travellers. Our drivers have their own sanitiser, which they use before and after every ride.
Driver's protective equipment
When booking a transfer with Welcome Pickups, you can request that the driver wears a protective mask and gloves at all times.
What happens after I book?
1. 4 Days before your transfer
Get your driver's details at your email Inbox.
Your driver's name, photo and contact details.
Reminder instructions for the meeting point.
2. The day of your transfer
Your driver is always on time using the Welcome mobile app.
Drivers' mobile application allows them to monitor your arrival.
The driver will make sure he is on time and in case of big delays or cancellation we will make sure another driver is assigned to you.
3. At your meeting point
The perfect meet & greet on every transfer.
The driver will be holding a Welcome sign with your name on it.
You will be able to recognise the driver as you will receive their photo and contact details in your email.
4. During your transfer
Get introduced to the city in the friendliest way possible.
We hire the best local drivers, who proudly represent their city.
They will give you information about the city, depending on what you want to do.
You can feel free to ask them any question, as if you would to a friend of yours.
Meet some of our drivers
Kostas
Born-and-bred Athenian, with recommendations for off-the-beaten-path places you will enjoy visiting! Loves cooking...and history!
Car: Mercedes E-Class
Languages: English, Greek
Welcomer since: 10 October 2017
Countries welcomed: 35
Lorenzo
Proud Roman who worked as a tour guide in the past. A story-teller and history buff person you will love to meet and have conversations with.
Car: Opel Insignia
Languages: English, Italian
Welcomer since: 20 March 2017
Countries welcomed: 27
Raul
100% Catalan and in love with showing Barcelona's hidden gems to travelers. He knows the most authentic tapas place in town, far away from tourist traps.
Car: Mercedes V-Class
Languages: English, Spanish, Portuguese
Welcomer since: 12 May 2016
Countries welcomed: 43
Frequently asked questions
1. Is it more expensive than a taxi ride?
The service is offered at the same or a slightly higher price than a metered taxi ride. However, when you book with us there are no additional charges depending on traffic or other factors. Our goal is to connect you with a local professional driver who, apart from transferring you, will answer any question you might have during your first hour in the destination, and make your first moments unique and memorable. Think of it more like a local friend with a car.
2. Do you provide baby booster seats?
While completing your booking, you can request a child seat in the specified section, where we also ask that you specify the type of child seat that you need.
Kindly note that each child seat will have an additional charge of 5 Euros added to your transfer price
3. Do you provide Wheelchair accessible vehicles?
Welcome offers wheelchair-accessible vehicles with Wheelchair ramps (Minivans). The availability of this specialized vehicle varies depending on the seasonality of each destination. If you would like to book a wheelchair accessible vehicle, please make sure to mention this in the "Notes for the Driver" section when making your booking
Please, note that Currently, this option is potentially available in only some destinations.
4. Do you transfer pets?
As a general rule Welcome Pickups does NOT transfer any sort of pets.
In some rare cases and in a few select destinations we will be able to offer a transfer to you and your pet (This exception only applies to domestic animals like Cats, Dogs etc.). You will need to contact us at least 4 days before your transfer so that we may contact our drivers and inform you whether a pet transfer will be possible.
5. How do you select your drivers?
The drivers who participate in the service are selected and trained in order for you to have an excellent experience. All of them have already performed several transfers, and are continuously reviewed for their quality of service. Each of them has a unique personality, and in the long run, our goal is to let you select what type of personality and car you would prefer for your pickup.